4th Novembeer 2010
Megumi's second disc is out now!
http://www.classicsonline.com/catalogue/product.aspx?pid=1041192

22nd December 2008
New Dvorak 'Dumky' Piano Trio/Smetana Piano Trio CD is coming out soon!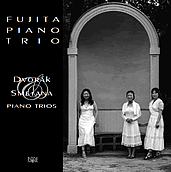 30th Sept 2008
Megumi will playing the Rachmaninov Piano Concerto No.2 with Anne Kimber (Cond) and the Plymouth Symphony Orchestra on the 19th November! It will be at the Guildhall, Plymouth.
22nd May 2007
Ravel Trio 1st & 2nd movement live from the 19th May concert is on Podcast from Dartmouth Festival Website!
3rd February 2007
Photos from Hyogo, Japan concert in the Photo page!
2nd February 2007
Megumi has started her Blogs!

For English :

For Japanese :

4th January 2007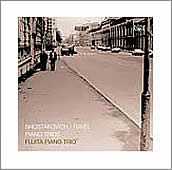 Happy New Year!

Our latest CD of Shostakovich Trios No.1 & 2 and Ravel Trio is coming out very soon.

Details on our CD page!
2nd December 2006
Megumi's review of her Wigmore Hall recital came out!
"The most striking feature of Megumi Fujita's playing in the Wigmore Hall on 1 October was the sheer beauty of sound she drew from the piano, always brilliantly singing yet subtly varied according to which masterpiece she performed....this was among the best recitals I've heard this year to mark the 150th Anniversary of Schumann's death"
Musical Opinion Nov/Dec 2006 Max Harrison
28th March 2006
Megumi's review of her Rachmaninov CD came out!
"Ms Fujita plays it exquisitely...Fujita has a perceptive ear for the poetic virtues of this music as well as having all the virtuosity needed to capture the stormy atmosphere in some of the preludes. "
Goteborg Posten 2006
2th October 2005
Megumi's review of the June Wigmore Hall recital came out!
"...solid technique and beautiful touch. The most magical aspect of her playing was the endless variety and nuance of colour which she searched for and extracted out of her instrument....bewitching tonal palette..." (Musical Opinion Sept/Oct 2005)
2nd May 2005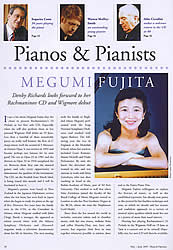 Megumi has been featured in the Piano & Pianist issue of the Musical Opinion Magazine (May/June 2005)!

home profile reviews cd schedule photos contact chatterbox links